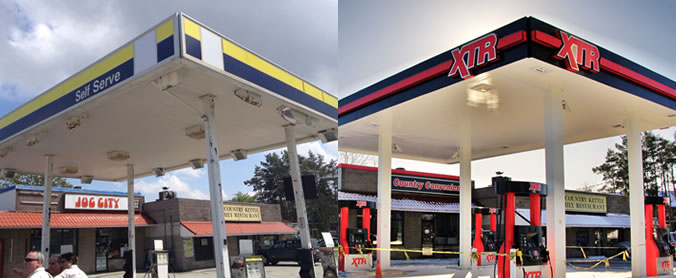 XTR delivers a clean, crisp and professional image. Keep your independent feel and enhance street appeal.
Retail branding
Our experienced team works with you to customize our brand and maximize your return on capital investment. Whether you intend to re-vamp your site to increase customer attraction, expand consumer offerings through the introduction of new revenue streams or simply update some aging equipment; XTR is ready to invest in your long term success.
Facility upgrades
XTR is the only supplier who has access to discounted equipment leasing and mortgage financing programs which we make available to our entire dealer network.
Investing in you and your facility's plans for the future is another way XTR shows its commitment to the success of our business relationship.
Join our growing dealer network