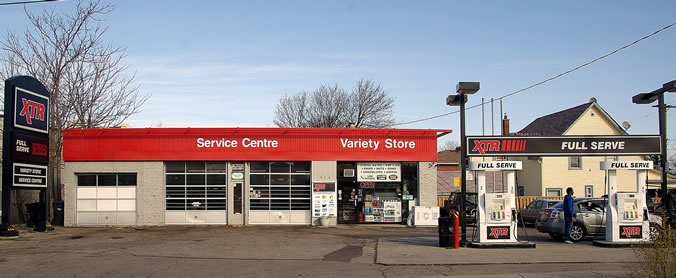 No Corporately Owned Facilities
XTR does NOT compete with its dealers! We do not have any corporate locations. Our network of over 150 gas stations is 100% dealer owned and operated. Our business is your business and XTR has developed a number of unique support programs to help dealers like you grow your volume and increase customer loyalty.

Dedicated Customer Service and Support
Our experienced customer support team is centrally located allowing for seamless communication across all facets of our fuel supply network.
With regionally specific designations, each member of our customer support team has a localized understanding of day-to-day operations in your region. Over the term of your XTR supply contract, you will have a dedicated customer service and support representative who will get to know you and your business. This long-term winning relationship ensures efficiency when answering your questions, solving issues and ultimately helps your business run smoothly. You will have more time to focus on running your business.
Stable Product Supply
XTR has secured fuel supply agreements with a variety of major Canadian and international oil refiners giving us access to all terminals across Canada.
Security of supply from a variety of refiners and terminals enables XTR to deliver quality products in a timely manner.
Competitive Pricing
The diversity in our product supply channels protects dealers from product shortages and ensures competitive pricing. XTR constantly negotiates with its supplier and haulers with the objective to provide our dealers the lowest delivered in product cost.
Innovative Programs
XTR's retail branding program offers comprehensive solutions designed specifically to improve customer retention and increase profitability. Our commitment to long-term winning relationships is second to none, our personalized service, competitive market sensitive pricing and unique dealer oriented business support programs will drive your success. Our business is your business and our entire focus is on building your sales and increasing revenue opportunities for our dealer network.
XTR's XTReme Care Package is designed to assist our dealers in all aspects of their business. An intense focus on cost-savings and brand-value allows our dealers to reduce operating costs and increase sales. XTR delivers more to the bottom line.